Residency week has been very busy, very intense, but also an incredible week. I think what stands out the most are two things: the devotional time before class and Professor Duzik. I have been so enriched and blessed by the devotions of the members of my cohort.
It was the place to center ourselves before stepping into a busy day and a time to remember the "why" behind us being here.
The other thing I have appreciated is Professor Duzik himself. I have come into this residency with no experience in learning or knowing Greek. Professor Duzik has such an incredible way of encouraging and making you feel good about the work you are doing. He builds up his students, and for that, I am so incredibly thankful!
Laura Rannow | MATS, Year 2
Chief Administration Officer for VECA Electric & Technologies, Seattle
Volunteer Associate Pastor of Lifespring Foursquare, Federal Way
---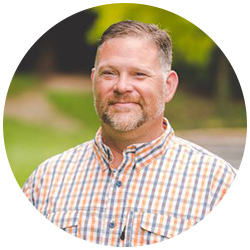 What resonated with me the most is that each session was purposefully brought together. Each professor or leader delivered their message with passion, passion for the subject, and passion for each of the students.
They showed true care for each of us and want the best for each of us as we travel along this educational journey.
Though the capstone is a looming item that we all are having to contend with, the journey to completing it and finding out new things from the Lord is what I am most excited about, as well as building stronger relationships with my cohort.
 
Eric Black | MASL, Year 2
Associate Pastor with a focus on community outreach at Grace Church, Federal Way, WA
Manager for Boeing in their Fabrication Division.
---
This week of residency for the MASL program has been eye-opening. In all honesty, I did not know what to expect. All I knew is that I was incredibly nervous and excited all at the same time. Every session brought moments of beautiful revelation and insight that gave me hope for the two years of education that lay ahead of me. Being able to begin this journey with the members of my cohort helped ease some of the anxiety inside me because it gave me peace to know that we are all in this together.
The session with Dr. Catherine Hart-Weber on the Emotional Health of the Leader was especially memorable. "Pastors don't get into trouble because they forget they are pastors, but because they forget they are persons. You are a whole person before you are a pastor."
This quote from her father, Archibald Hart, served as a beautiful reminder that I have a responsibility to take care of myself.  Doing so is not selfish. Self-care and my wholeness is the best gift that I can give to others. I am not utterly sure what the next two years hold, but I know that this is an area that must take precedence and priority to give myself to the journey entirely. 
Christina Inez | MASL, Year 1
Pastor on staff at Grace North Church in Anthem, Arizona 
Certified Life Coach
---
After graduating from LPU in May with my bachelor's degree, I have started this amazing journey in the MATS program and residency week was nothing short of incredible!
While all components of residency week were fantastic, I loved the M.A. Lecture Series where Dr. Swoboda, Dr. Lopez, Dr. Hong and Dr. Felix-Jager spoke about keeping Jesus at the center of theology.
Learning, engaging, and connecting with all the professors and our amazing cohort of students this week is an experience that I will never forget! What an honor and privilege it is to be a part of the Graduate Program in Theological Studies at LPU.
 
Stephanie Fournier | MATS, Year 1
Meadows Fellowship Las Vegas, Nevada 
---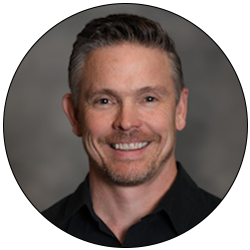 The most helpful session for me has been "Soul Care 2.0" with President Richey. Her unique combination of academic vision, emotional intelligence, and ability to communicate makes for a strong connection.
Her encouragement to say some strategic 'no's' to some very good things in order for us to say 'yes' to the MASL and preparation for years of fruitful ministry to come was so vital for me to hear.
I also loved that she invited us to write down or make ourselves accountable to one another for specific self-care goals."
 
Pastor Aaron Thompson | MASL, Year 2
Marysville Foursquare Church