LPC retiring professor and former president Dr. Dan Stewart has introduced students and ministers to cultures, history, and the Bible through study trips to the Holy Land and ministry trips in Kenya for the past 40 years.  
Dan Stewart wrote a letter to God at Christmas 1986. In it, he said he wanted to go to Israel and learn the Bible at the place where Jesus walked.  
He had no money and knew it was a long shot but he believed God could do anything. One month later, a tour company called and invited Dan to join them on a pastor's familiarization tour to the Holy Land for $600. He was thrilled that God had answered his prayer in such a dramatic and immediate way.  
From that day to this, Dan has led hundreds of students and pastors on 36 Israel tours showing them firsthand the places described in biblical history. More than that, Dan has experienced countless moments when his students and fellow travelers have an encounter with God because of a revelation they received while on the ground in Israel.  
"There is nothing quite like having devotional time with the Lord on the Sea of Galilee," Dan says. "It is like no other experience I know to show students the places where Jesus taught his disciples and the locations where the Apostle Paul preached."  
This year, Dan will experience a dream come true with what he calls, "The Moses to Messiah Tour," that will begin with sites in Egypt where Moses led the children of Israel through the Red Sea to the land of promise. "We have tried to do this tour for 10 years but every year, something has prevented it from happening," he says. "This is the year!"
Highlights of the itinerary include a sunrise hike up Mt. Sinai where Moses received the 10 Commandments and a visit to Mt. Nebo to imagine what Moses saw the first time he viewed the Holy Land.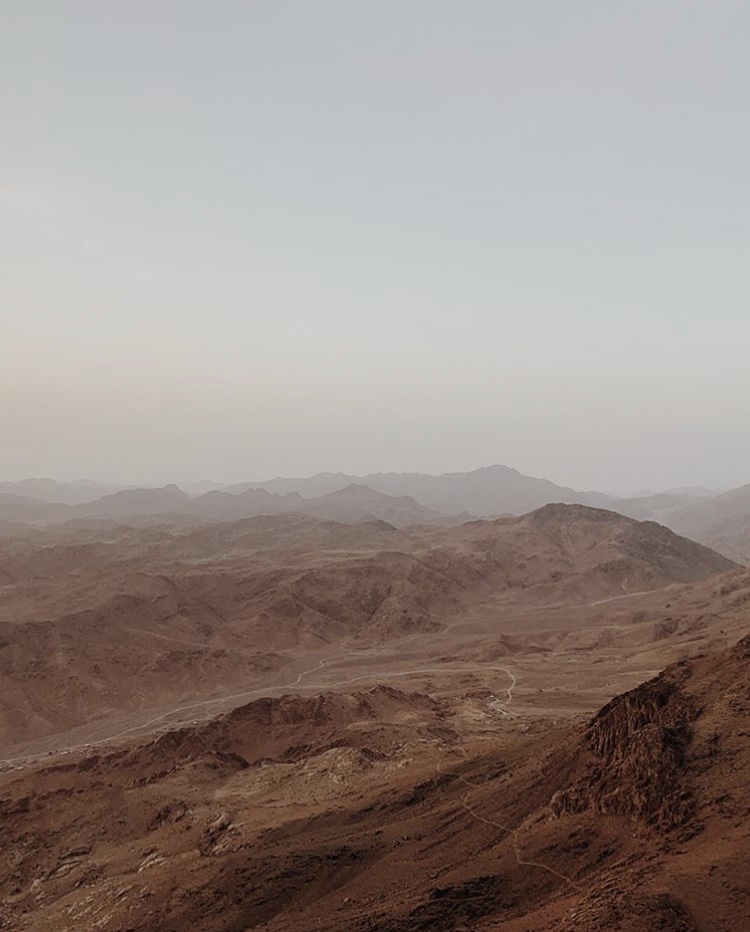 "The nearly three week tour will expose 31 travelers to Egyptian pyramids and the traditional site where God spoke to Moses through a burning bush," Dan says. Travelers will see Tiberius, Caesarea, Capernaum, the Jordan River, and other places specifically mentioned in scripture that have significant meaning to followers of Jesus.  
"I love watching God do miracles as students work hard to raise funds to go on a tour like this one," Dan says.  
One week prior to departure, Dan says 10 of his students still needed funds to pay for their trip. God provided supernaturally and everyone who signed up for the trip was able to participate. "These students will never forget what God did so they could learn the Bible in the land where the events took place," he adds.  
But then, Dan is familiar with the miracles of God. In addition to study tours in the Holy Land, Dan has also led student teams to Kenya for the past 42 years. During that time, teams have supplied pastoral resources, children's ministry materials, medical supplies and medicine to hundreds of Kenyans, many of who are seeking the Lord and living for Jesus.  
"Typically, we take 15 tubs of supplies on every trip," Dan says. "We have raised $500,000 over the past 30 years to invest in local ministry and built nine churches that are healthy spiritual centers today."  
Dan stresses that they have always partnered with the national leadership of Foursquare Kenya and always serve with local leaders that are recommended by the national team.  Countless Life Pacific students have benefited from Dan's leadership as a professor, mentor, and tour guide. For more than 40 years, Dan has followed the leading of God to introduce his students to firsthand insights about the Bible that transform their lives.  
"Our goal is to equip ministers and leaders to do the work of the ministry," Dan says.  
Whether he is teaching students on campus in San Dimas, leading study tours in Egypt and Israel, or facilitating ministry teams in Kenya, Dr. Dan Stewart is reproducing a new generation of ministers with a passion for the Word of God and a call to share the gospel with those who need a savior.